>> Current & Upcoming


Screening and Talk: Chungking Global
Co-presented by Asia Art Archive and Tai Kwun Contemporary
Part I: Screening of excerpt from Many Undulating Things (2019), followed by a conversation with Bo Wang, Pan Lu, and Simon Soon.
Part II: Panel with Roberto Castillo, Innocent Mutanga, Eunice Seng, and Ming Tiampo. Moderated by Alice Jim.
Sat Aug 17, 11am-1:30pm, 2019, Tai Kwun, Hong Kong

Hot Flows: Pearl River Delta Arts Retrospective in Macao
Curators: Hu Bin, Noah Ng; Program Researcher: Qu Chang
Aug 23 - Oct 13, 2019, Post-Ox Warehouse Experimental Site, Macao
Opening Reception: Aug 22, 6:30pm.



Many Undulating Things (2019)
UK Premiere: Open City Documentary Festival
Nominated for Open City Awards, presented to the film that exemplifies an author in control of their subject matter, craft and story.
Thu 05 Sep, 20:30, 2019, Regent Street Cinema, London
Panel: Research as Creative Practice, Thu 05 Sep, 12:00 at Festival Hub - Studio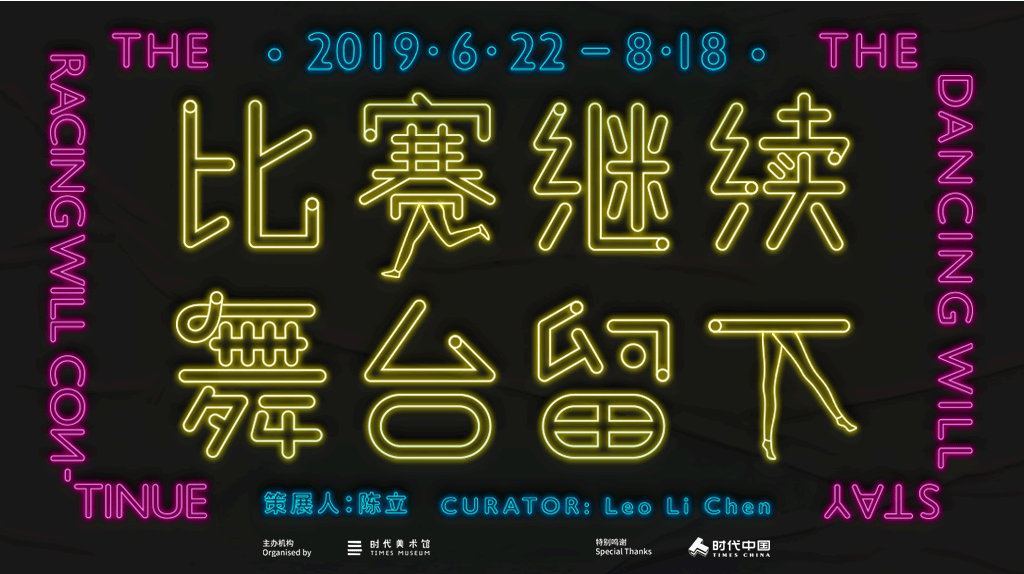 The Orbit (2019)
Group Exhibition: The Racing Will Continue, The Dancing Will Stay
curated by Leo Li Chen
Jun 22 - Aug 18, 2019, Times Museum, Guangzhou, China
Lecture: Jun 20, 19:30, Fangsuo Commune, Guangzhou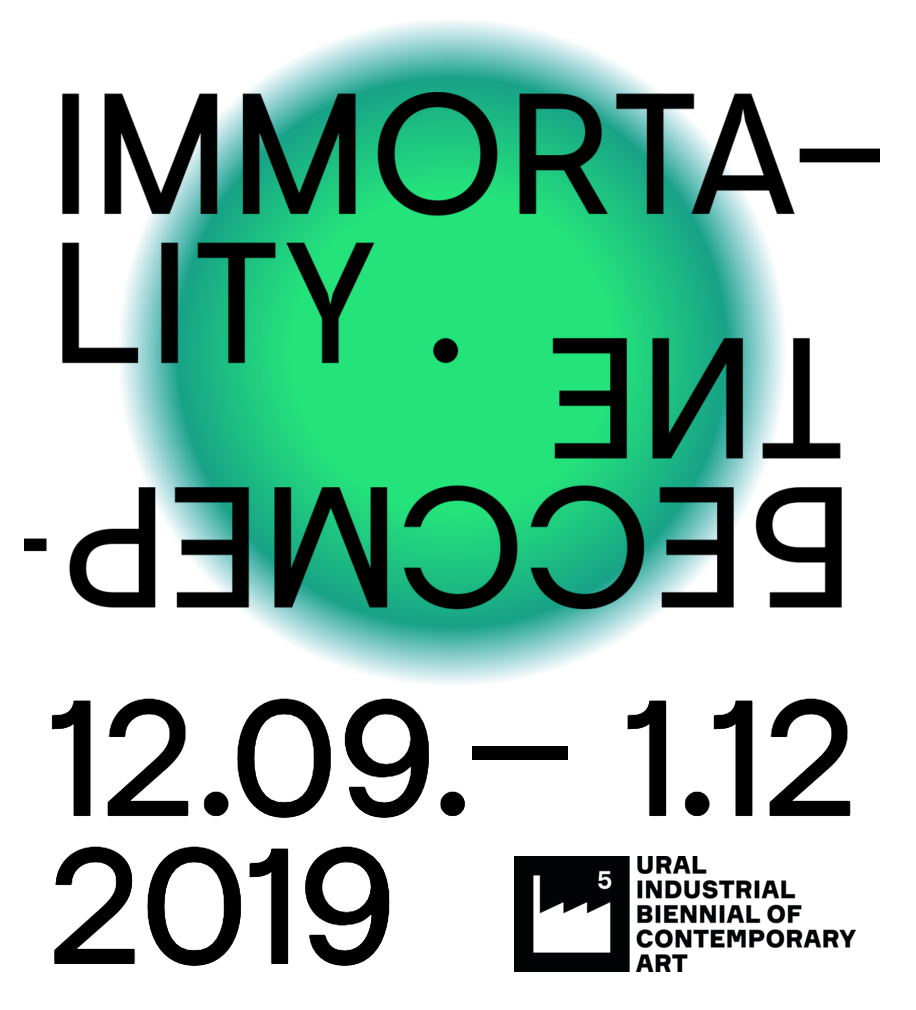 The 5th Ural Industrial Biennale of Contemporary Art
curated by Xiaoyu Weng
Sep 12 - Dec 1, 2019, professional preview: Sep 10-11,
Yekaterinburg, Russia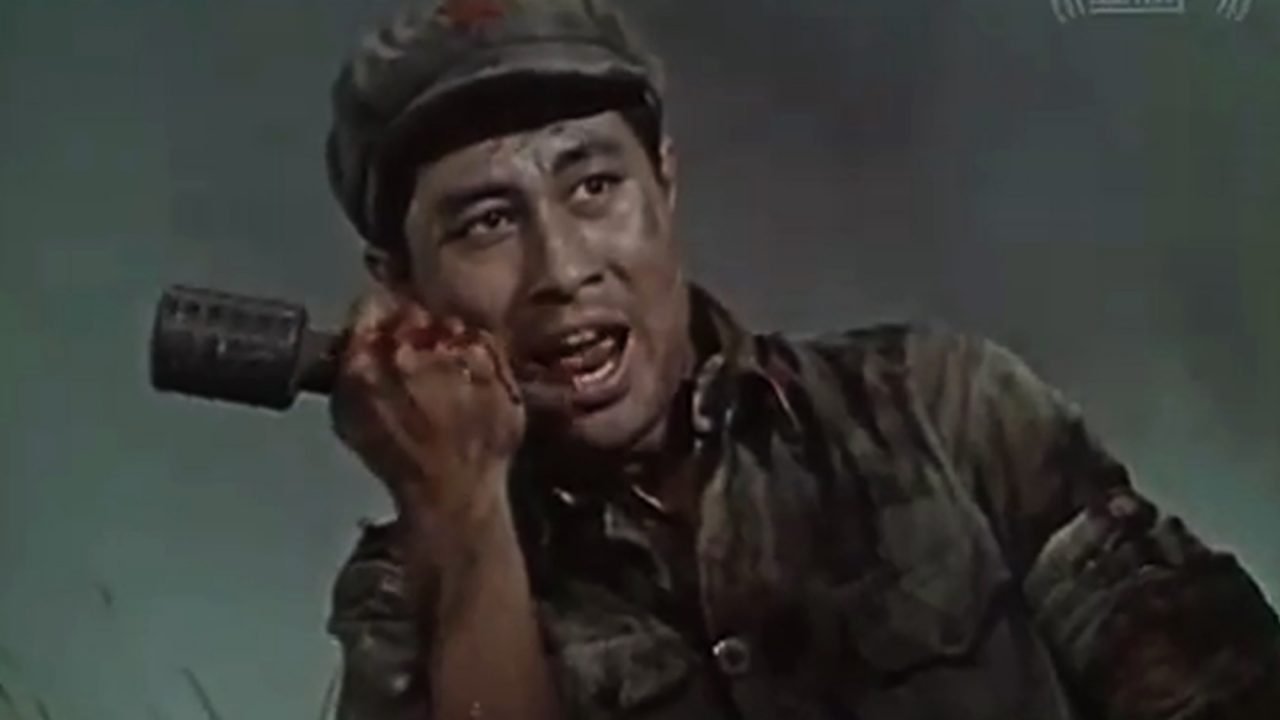 Life and Dreams: Contemporary Chinese Photography and Media Art
May 13, 2018 - Nov 18, 2019
The Walther Collection, Neu-Ulm, Germany

>> Past
Miasma, Plants, Export Paintings (2017)
Throwing Out Bricks: Video Works from Shanghai and Hong Kong
Jul 30, 6:30pm, 2019
Stall O9 Cubao Expo, General Romulo Avenue, Cubao, Quezon City, Manila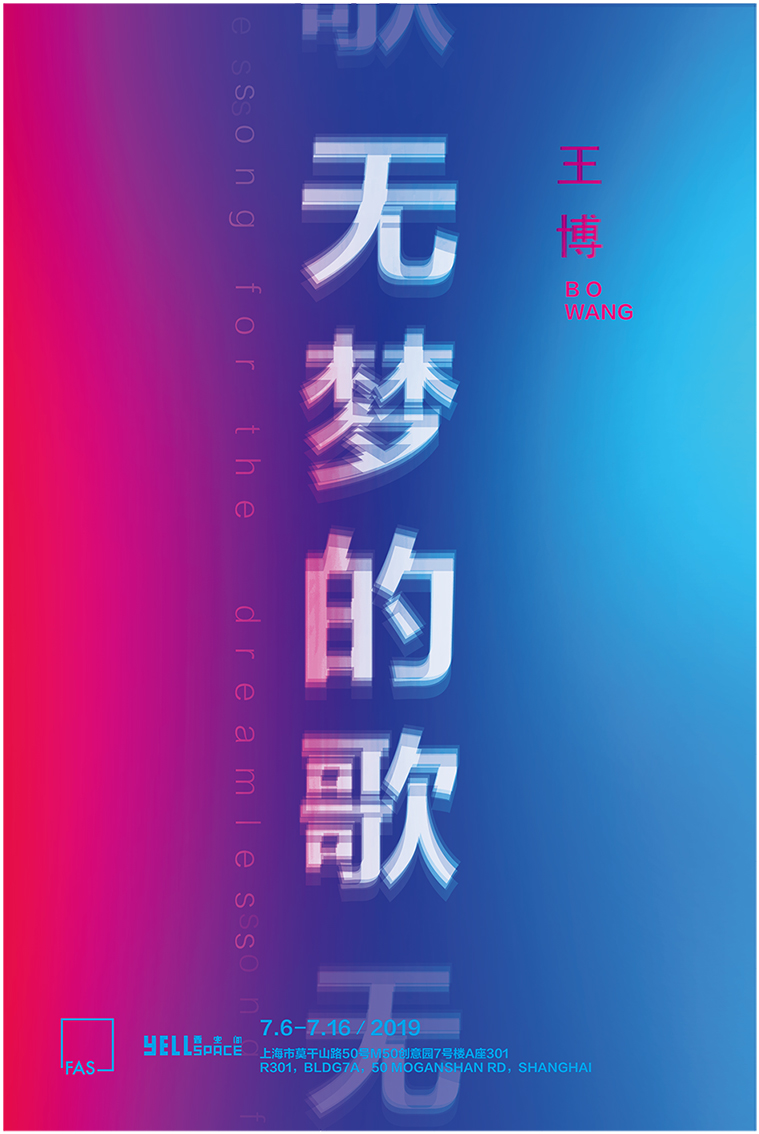 Bo Wang: Song for the Dreamless
Jul 6 - 16, 2019, Yell Space, Shanghai
Opening Recption: Jul 6, 15:00-18:00

Screening: Miasma, Plants, Export Paintings (2017)
Jun 29, 3pm, 2019
Three Shadows Photography Art Center, Xiamen

Miasma, Plants, Export Paintings (2017)
Image Forum Festival 2018 in Fukuoka, Program C
11:00 June 21 & 11:00 June 23, 2019
The Fukuoka City Public Library Movie Hall Cine-La, Fukuoka, Japan



East Asia Film and Inquiry
Panel: The Power of Image- Traces of History
Speakers: Pan Lu, Paul Yeung, Kuo Li-hsin & Bo Wang, moderated by Cheung Tit Leung
May 25, 2019, 1:00pm, Tai Kwun, Hong Kong

Lecture: Visuality, Space and the Art Practices as Research Methods,
May 20, 7pm, 2019, Drawing Building B208
Sichuan Fine Arts Institute, Chongqing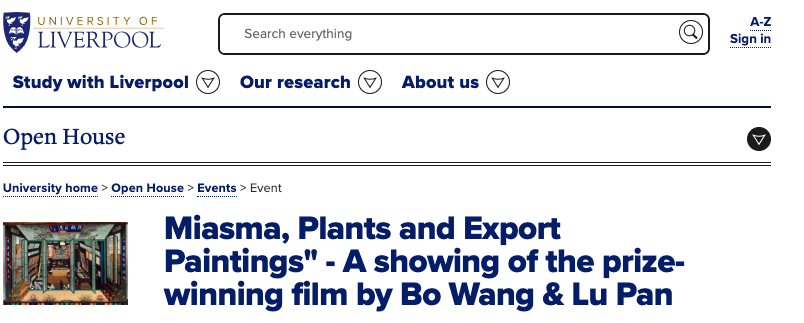 Miasma, Plants, Export Paintings (2017)
May 14, 12:00, 2019, Victoria Gallery & Museum, University of Liverpool
Pan Lu will be giving a lecture 'Forgetting the unforgettable: monument and the changing spaces of war memory in Greater China' on the same day at 6pm.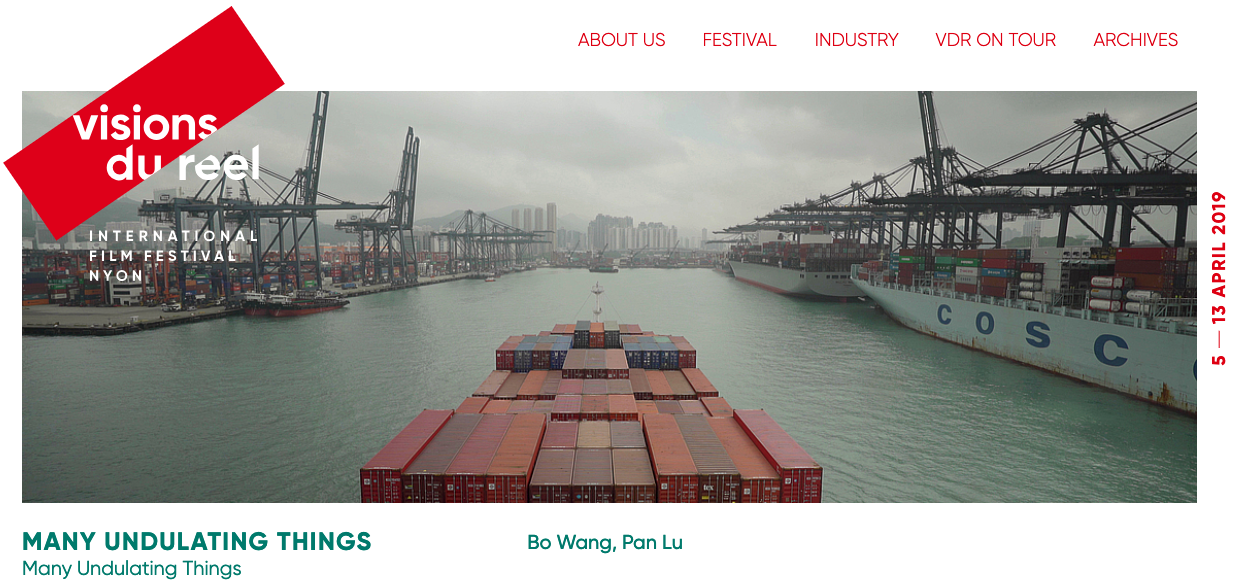 World Premiere
Many Undulating Things (2019)
Compétition Internationale Burning Lights, Visions du Réel, Switzerland
16:15 April 11, 2019, Capitole Leone, Nyon
16:00 April 12, 2019, Salle Colombière, Nyon


Essay Film Festival 2019
Traces of an Invisible City (2016) & Miasma, Plants, Export Paintings (2017)
Mar 30, 16:00, 2019, Institute of Contemporary Art, Cinema One, London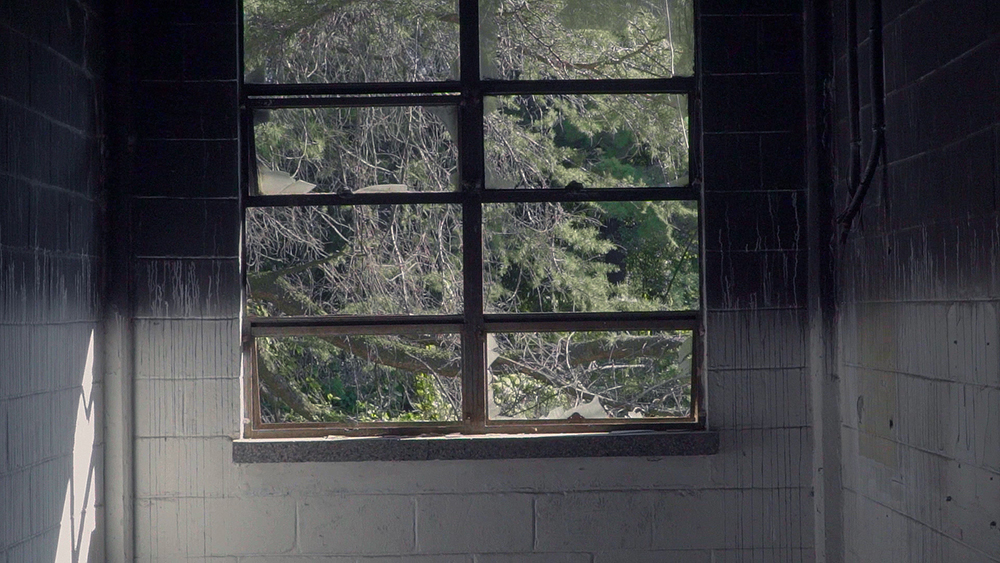 Murmuring Debris and Leaves Silently Fall (2018)
ACC Cinema Fund Premier
Feb 27, 14:00, 2019, Theatre 3, Asia Culture Center, Gwangju, South Korea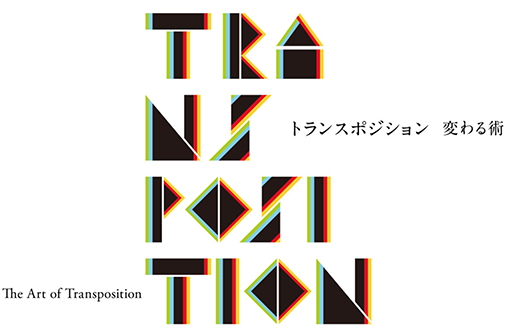 11th Yebisu International Festival for Art & Alternative Vision
Tokyo Photographic Art Museum
Feb 11/19/22,18:30, 2019



Unidentified Landscape Hotel Asia Project 2019
Jan 18-20, 2019, Barrak, Okinawa, Japan



Divergent Memories of Tumen Shan-shui
talk with Xiaoxuan Lu
Nov 24, 2018, 16:10, Tai Kwun, Hong Kong
What to let go? | Para Site International Conference 2018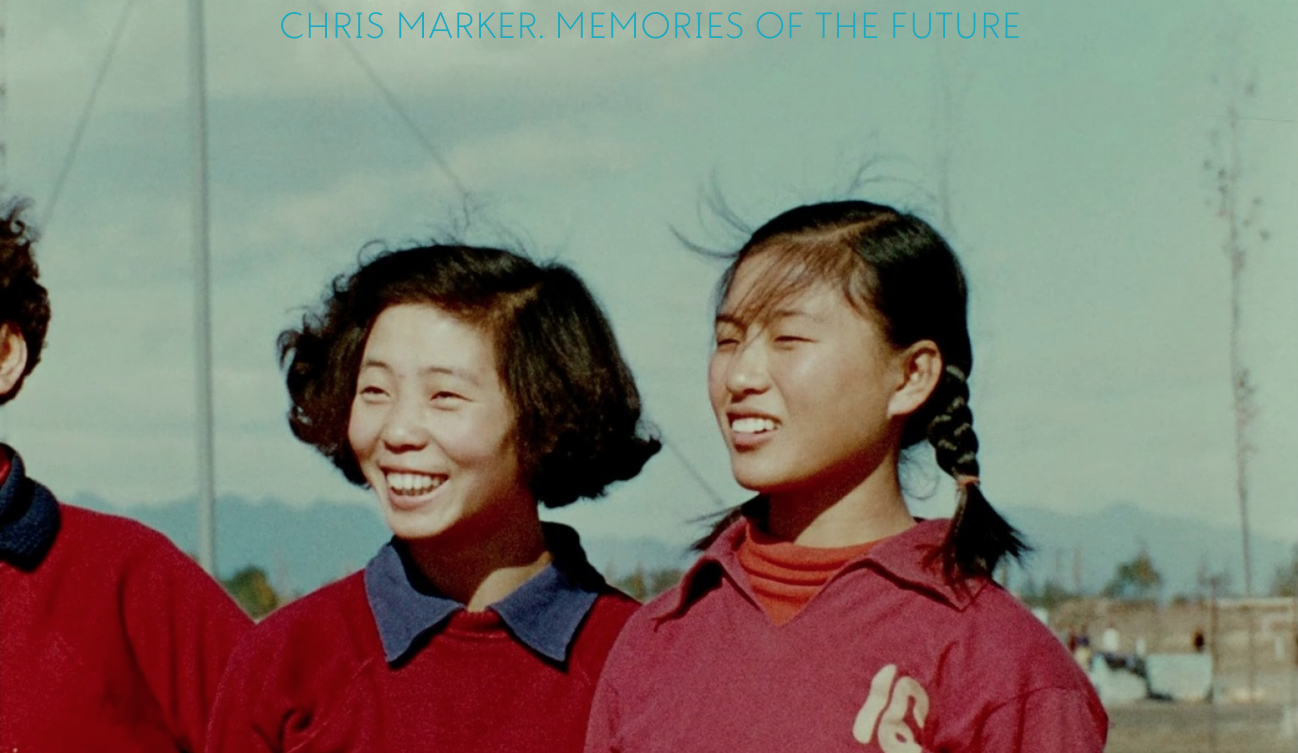 China Concerto (2012) & Dimanche à Pékin (1956)
Oct 15, 2018, 20:00
BOZAR, Centre for Fine Arts
Rue Ravenstein 23, 1000 Brussels

Honored to have China Concerto screened together with Chris Marker's 1956 film Dimanche à Pékin (Sunday in Peking) as part of retrospective "Chris Marker, Memories of the Future" @ BOZAR.



Miasma, Plants, Export Paintings
@East Asian Experimental Competition, 32nd Image Forum Festival

★★★ Award for Excellence ★★★

Theatre Image Forum (TOKYO): 8/7 13:00 Program C
Spiral Hall (TOKYO): 8/11 16:20 Program C
Lumen Gallery (KYOTO): 8/25 19:00 Program C
Yokohama Museum of Art (YOKOHAMA): 9/16 16:30 Program C
Aichi Arts Center (NAGOYA): 9/29 16:30 Program C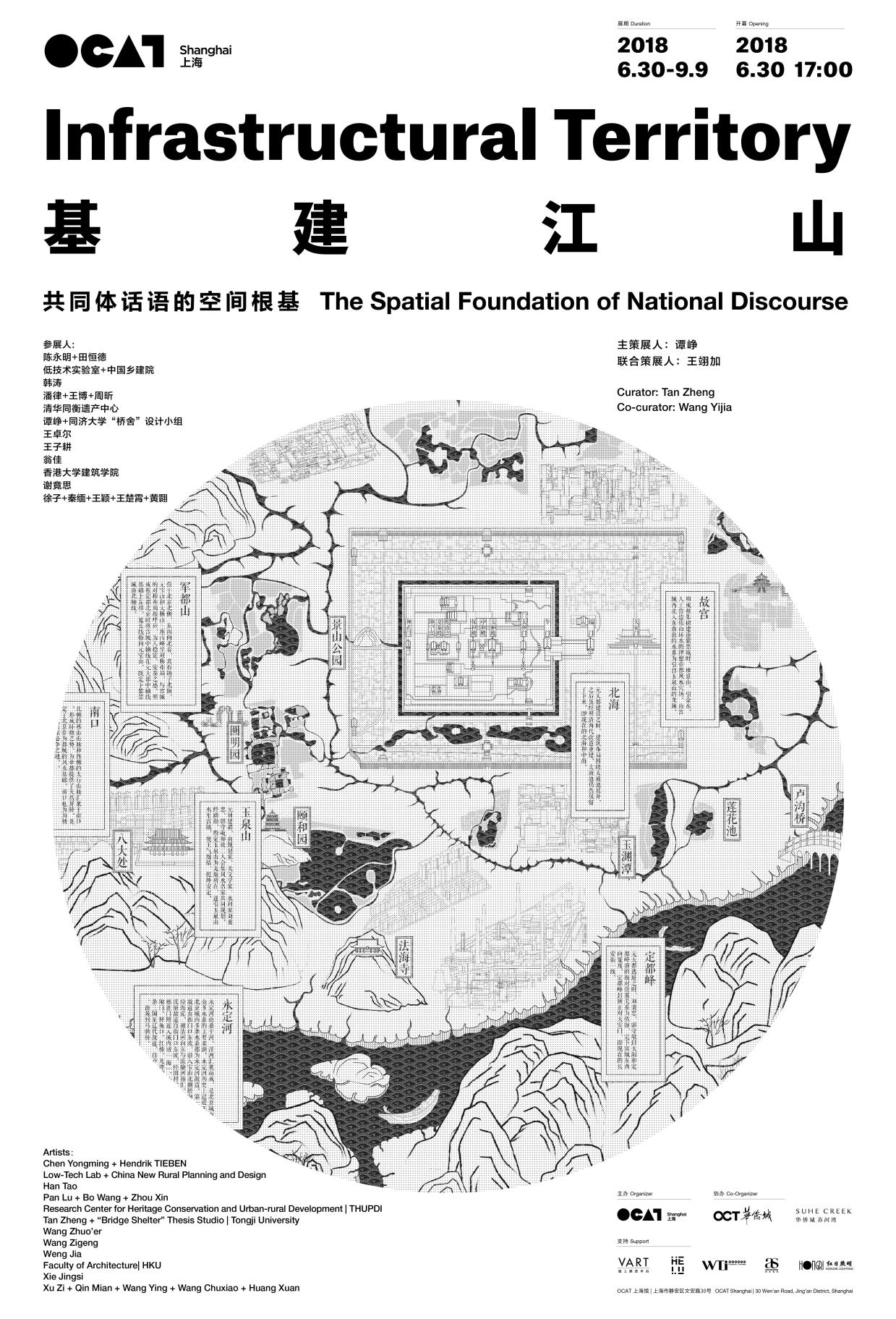 Infrastructural Territory: The Spatial Foundation of National Discourse
Jun 30 - Sep 9, 2018
OCAT Shanghai, Shanghai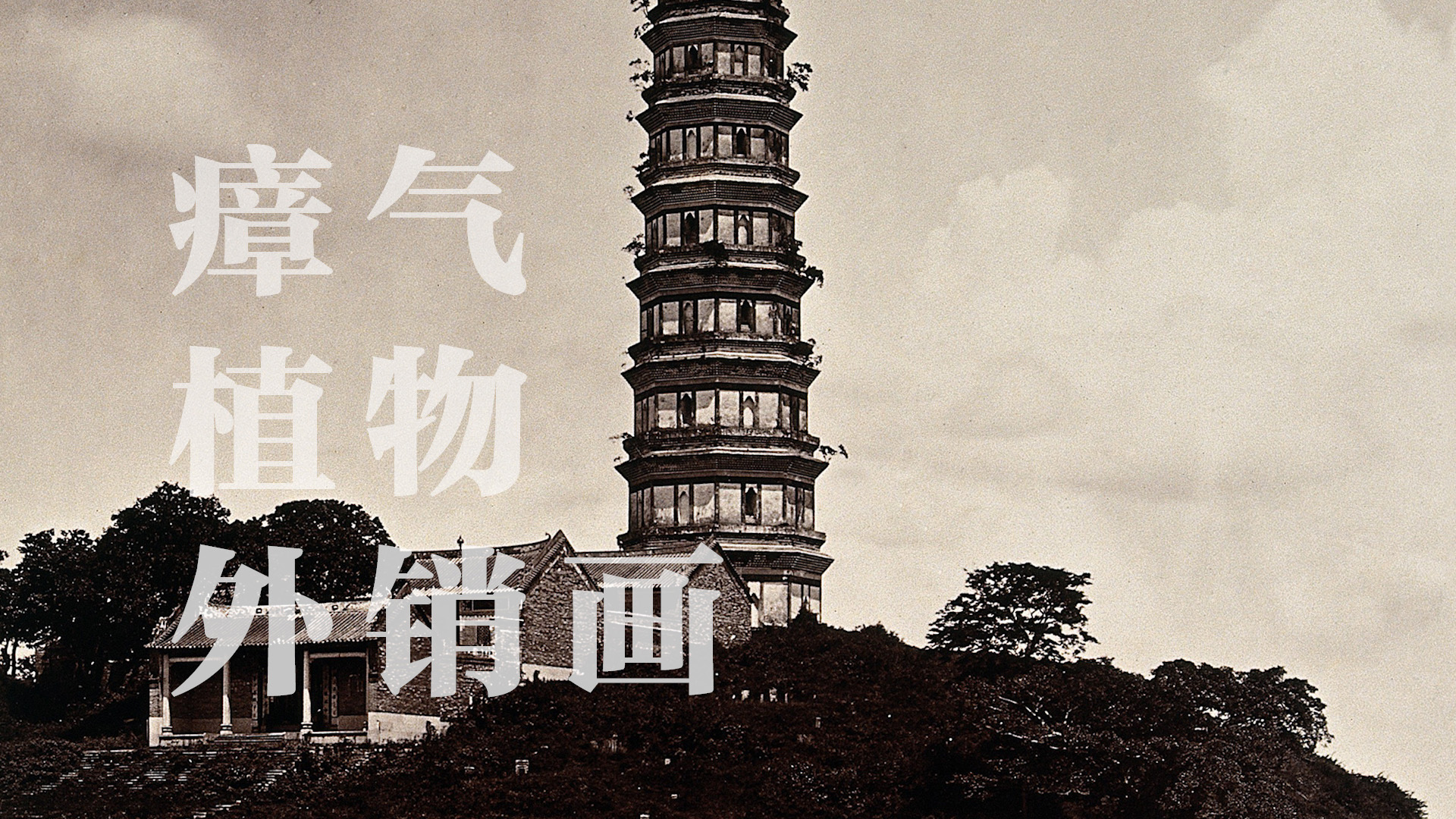 Miasma, Plants, Export Paintings
Two Channel Video Installation at Bi-City Biennale of Urbanism/Architecture, Shenzhen, China
Dec 15, 2017 - Mar 17, 2018
Building A1, Floor 2, Nantou Walled City, Shenzhen

&nbsp